Despite a bit too much wind for my taste I decided to take a walk, just trying too prevent my body from becoming even fatter and more un-fit. So, what did I see today?
The first thing I noticed that one of the neighbors is safety conscious, it's always bad if your snow mobile breaks down far from home!! So having a reserve vehicle is always a good idea.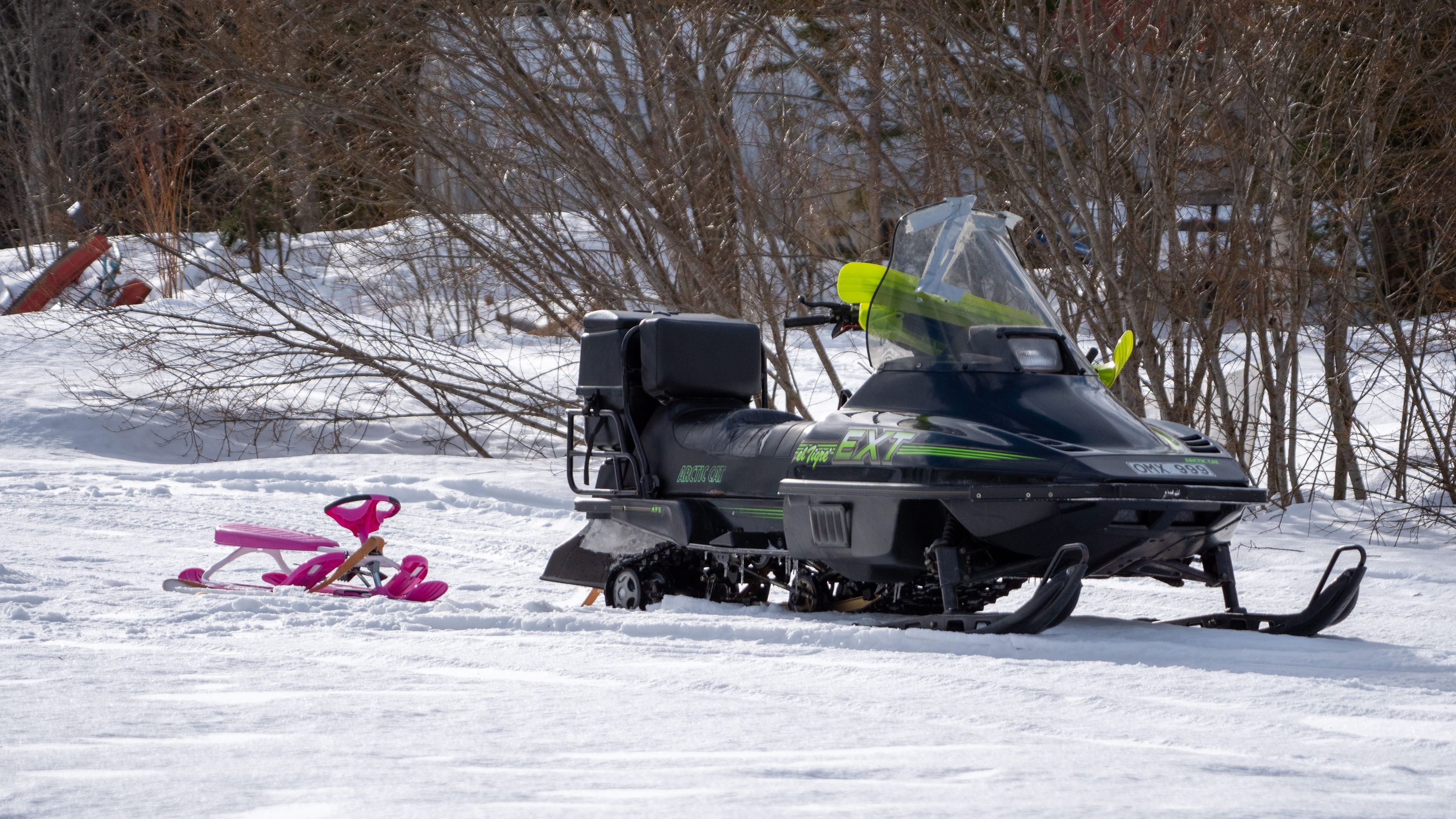 But to be completely honest, today was a pretty boring day with some cold wind. So I decided to keep my walk short, only about 11km, and get home early. The thought of a cup of warm tea was very, very alluring. Apparently I wasn't the only one who had the idea of staying inside with something warm to drink, because yesterday there were many snow mobiles (with drivers) driving around, today only one.
I think the reason for people staying inside become obvious if you look at the next two photos. It's a woman walking along village road and they are taken about a minute apart.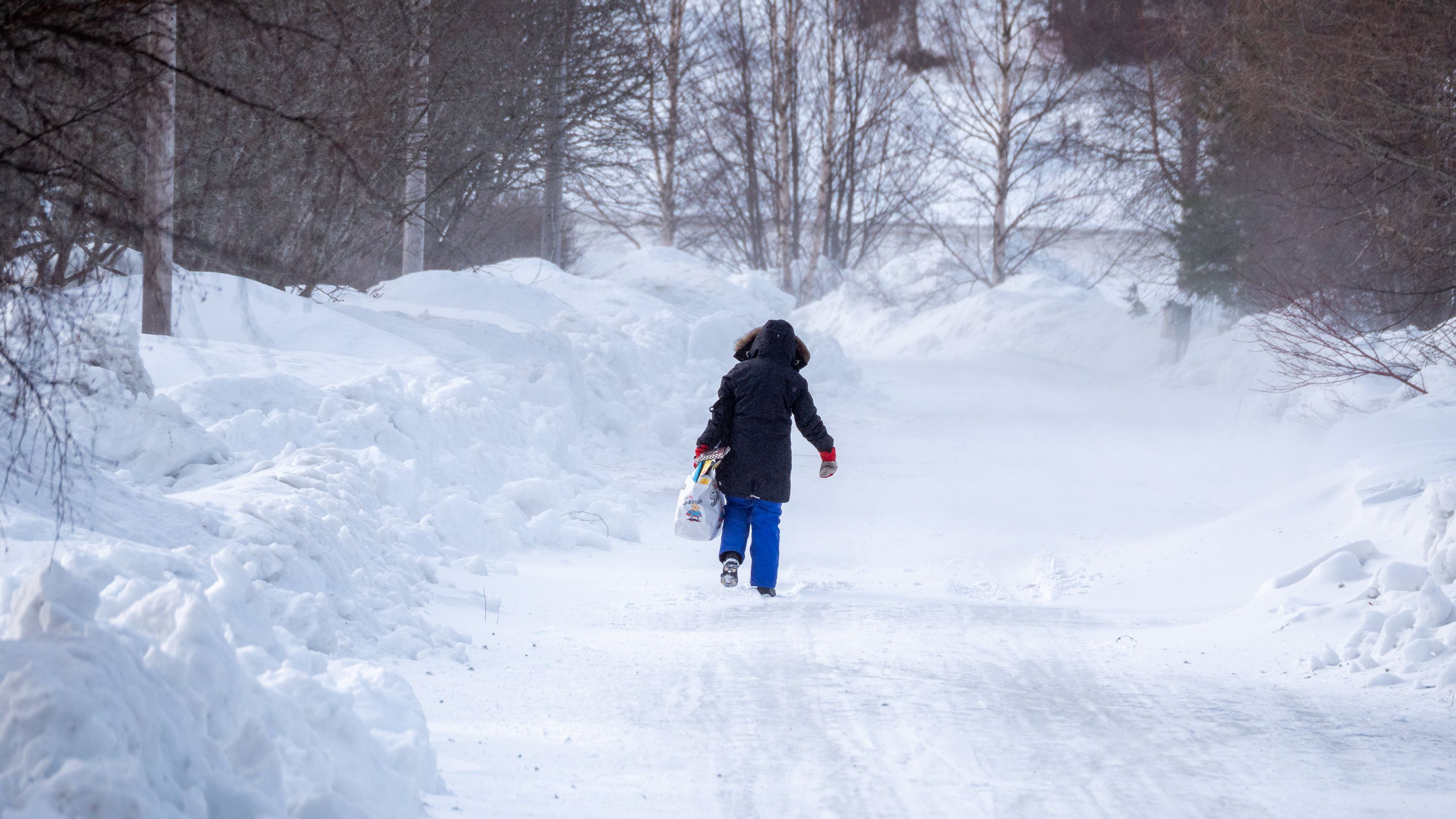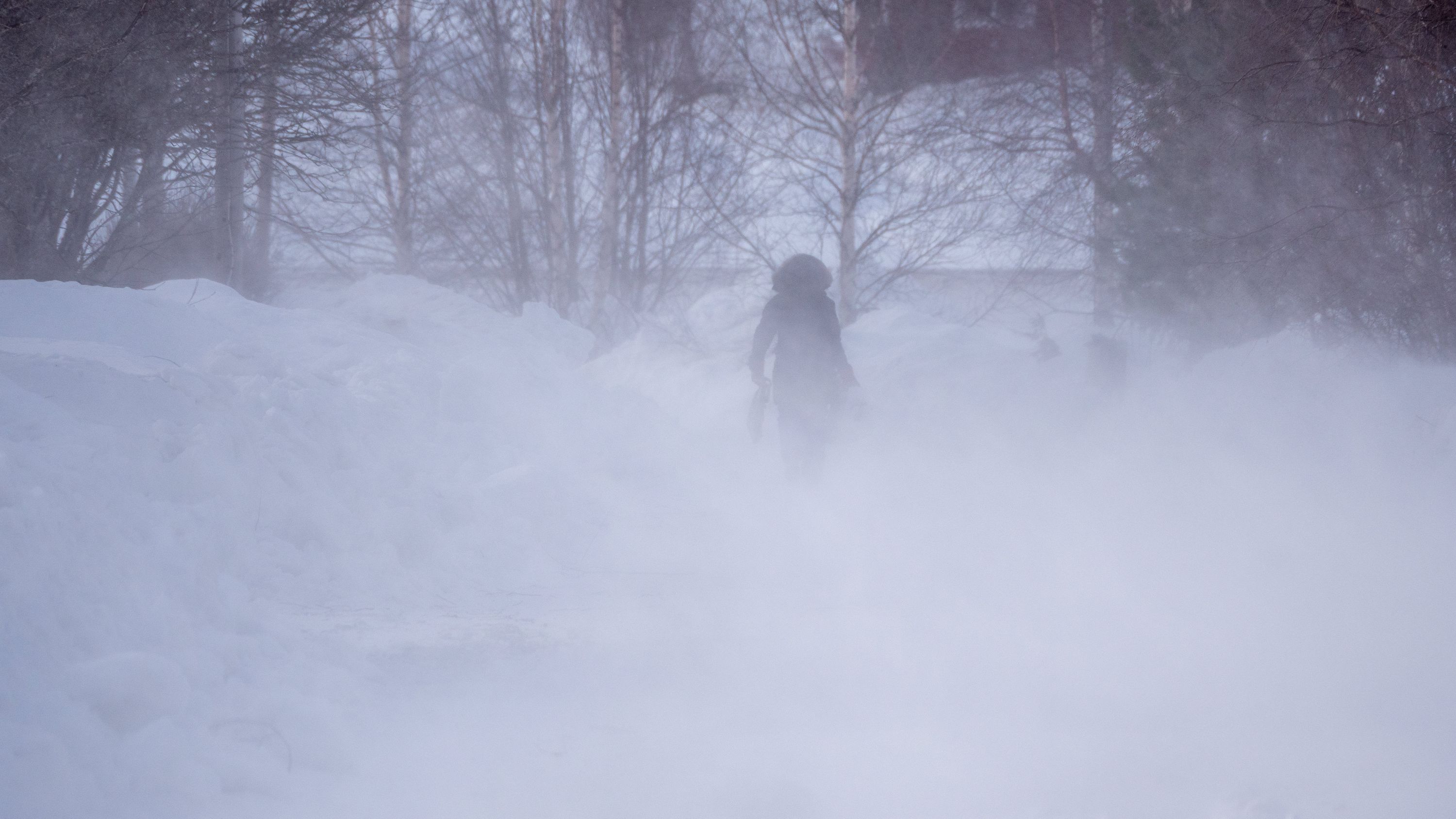 ---
---
Date
March 7, 2021
---
---